Legal notice
Thenhaus GbR
Andreas & Ralph Thenhaus
Kaiserdamm 89
14057 Berlin
Germany

Telephone: 030 / 60930499 (answering machine)
E-mail: kontakt@herr-von-welt.de (around the clock)

Authorized shareholders andResponsible according to § 18 paragraph 2 MStV: Andreas Thenhaus, Ralph Joseph Thenhaus
Sales tax identification number according to § 27 a sales tax law: DE305251324

Platform of the EU Commission for online dispute resolution: https://ec.europa.eu/odr. We are neither obliged nor willing to participate in a dispute settlement procedure before a consumer arbitration board.
Member of the "Fairness in Retail" initiative: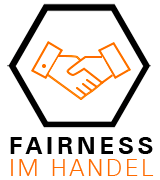 Copyright Notice:
Individual page content and works on this website (including texts, photos, graphics) are subject to German copyright law and may only be reproduced, processed, distributed or used in any other way outside of its limits with the express consent of the copyright holder. If you want the copyright-relevant exploitation, please contact the site operator. If necessary, he will then establish contact with the rights holder.
Text:
Andreas Thenhaus
Photos:
Andreas Thenhaus, Flory Grundig, Kai Heimberg, Maximilian Mogg, Everett Glenn, Benjamin Kalt, Gerald Onourah, James Richardson, Jeordy Raines, Joost Boom, Senne Jaspers, Oliver Ze Elekate, Alex Mendham, Roger Robles Photography, Michael Farkas, Nobuo Watanabe, Eliot Wilson, Marcel Wonnberger, Francesco Maglia, Suspenders & Braces,Lunettes Collection, Mazzucchelli 1849, Adobe Stock (jamesdavidphoto, river34, marquisedesanges, aguiters, archivist), Sean Sim, Tessa Camille L., Samuel Lindblad, Kelly, Matej Blažić, Jakob Karlsson, Know Besuijen, Tom Klein, Lauro Guglielmini, Gail Link, The Suitstainable Man, The Bowtique Bowties, Peter Koluch

Graphics:
Nina Spagnol
Packaging Act Germany:
We are a customer of the Green Dot and meet our obligations to participate in the system according to the Packaging Act.
LUCID-Registrierungsnummer: DE5839794298605


Packaging Act Austria:
We meet our obligations as a foreign mail order company in accordance with Section 12b of the Waste Management Act. The German Chamber of Commerce in Austria has been appointed by us as our authorized representative. We are affiliated with the Reclay Austria take-back system. Personal GLN: 9008392234714


A notice: